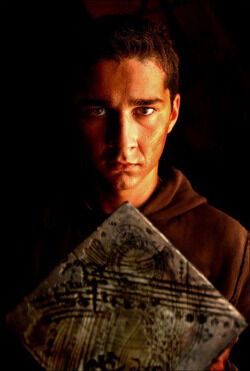 Universe: Movie
Transforms into: Nothing
Faction: None (Though supports the Autobots)
Played by: Shia LaBeouf
Appearances: Transformers the Movie, Transformers: Revenge of the Fallen
Sam is a social outcast who unintentionally buys Bumblebee as his first car. Sam is at first unaware of his car being a Transformer, despite the fact that Bumblebee was responsible for helping Sam to (somewhat) get close to his crush, Mikaela Banes. The first night, however, Bumblebee leaves the house, which caused Sam to follow believing his car had been stolen. Later that night he becomes horrified to find that his car became a robot. After being saved from the Decepticon Barricade by Bumblebee, Sam learns the full story as he helps the Autobots by keeping the AllSpark away from the Decepticons until he uses it to kill Megatron. Sam later goes to college and tries to have a normal life and get away from the world savior status. But while getting ready, Sam finds a sliver of the Allspark on his jacket which gave him visions similar to his great grandfather, causing him to suffer a mental breakdown as a result. Optimus turns to him for help in convincing the human government to allow the Autobots to stay. Sam refuses, saying he wants a normal life and Optimus doesn't need him anymore to which Optimus replies that they need Sam more than he knows. Sam is then later abducted by Decepticons to acquire the information in Sam's mind before Megatron can vent out his aggression on the boy. But after being saved by Optimus, who is killed during the fight, Sam ends up leading Mikaela, Bumblebee, his roommate Leo, the Twins: Skids and Mudflap, and Simmons in a quest to find the Matrix and use it to revive Optimus. During the final battle, Sam is killed by Megatron until he was revived by the Dynasty of Primes so he can resurrect Optimus, allowing him to kill The Fallen and save the Earth. With Earth saved once more, Sam finally admits he loves Mikaela. On an aircraft carrier later, he and Optimus thank each other, Optimus thanking Sam for saving his life and Sam for Optimus believing in him.
Sam Witwicky has currently appeared in the Robot Heroes line one time: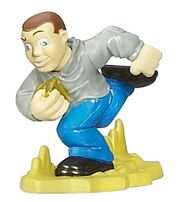 Community content is available under
CC-BY-SA
unless otherwise noted.